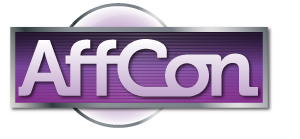 AffCon bases its conference and tradeshow series on the idea that actionable information, business building and networking opportunities should be freely available to everyone in the affiliate marketing industry, especially to working affiliate marketers. Featuring line-up of thought leaders in the affiliate and search engine marketing sectors, AffCon is a unique opportunity to meet and share ideas with the brightest business people in the affiliate marketing industry. AffCon s the only event in the affiliate marketing industry which gives affiliate marketers free access to the movers and shakers in the sector.
The Internet Law Center is dedicated to helping businesses navigate the evolving legal standards for today's digital economy. The professionals of the Internet Law Center possess years of practical experience as both lawyers and entrepreneurs with internet companies and have played a leading role in shaping Internet law and policy. The firm, which is based in Santa Monica, California, publishes the award winning Cyber Report which was named one of the top 100 Internet Law Resources.
An American Lawyer top 100 law firm, Venable LLP has attorneys practicing in all areas of corporate and business law, complex litigation, intellectual property and government affairs. Venable serves corporate, institutional, governmental, nonprofit and individual clients throughout the U.S. and around the world from its headquarters in Washington, D.C. and offices in California, Maryland, New York and Virginia.